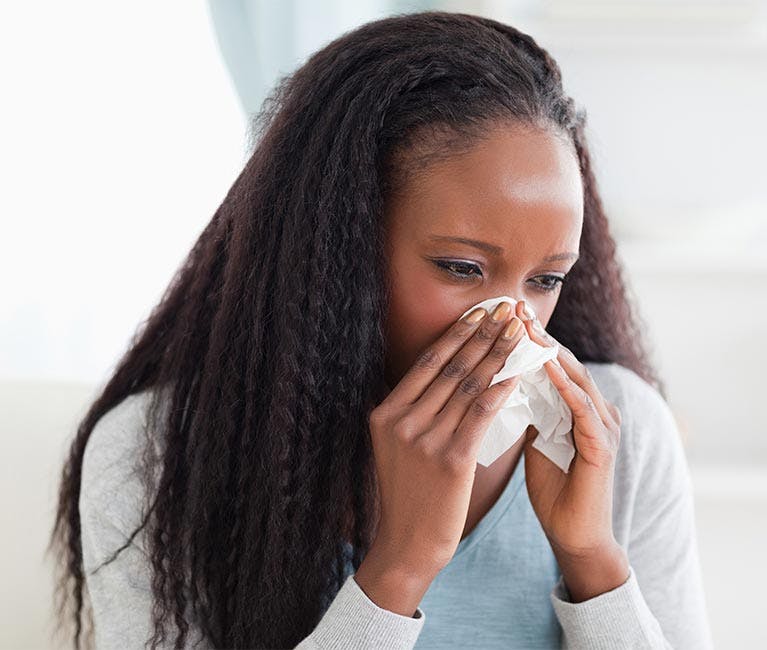 How to treat
Sinusitis
Nasal congestion can be the worst part of sinusitis.1 To relieve nasal congestion you will need to use an effective decongestant such as Otrivin to unblock the nasal passages and help sinus drainage.1,2 By using Otrivin nasal spray, you will once again be able to breathe more easily which will hopefully result in a better night's sleep.2 Otrivin should not be used continuously for longer than 10 consecutive days.
However, depending on the severity of sinusitis, sometimes home remedies have also proven to be effective. Below are examples of how to treat nasal congestion that is less severe:
· If it is a mild condition then you may feel relief by using painkillers such as paracetamol and ibuprofen.1 These will relieve headaches,high temperatures and any facial pain or tenderness.1
· Applying a warm moist cloth to the affected area several times a day can also provide relief from pain.1
· Using a salt water solution, in drops or spray form can help clean out the sinuses, allowing them to drain.1,3
· Drinking lots of fluids will thin the mucus.3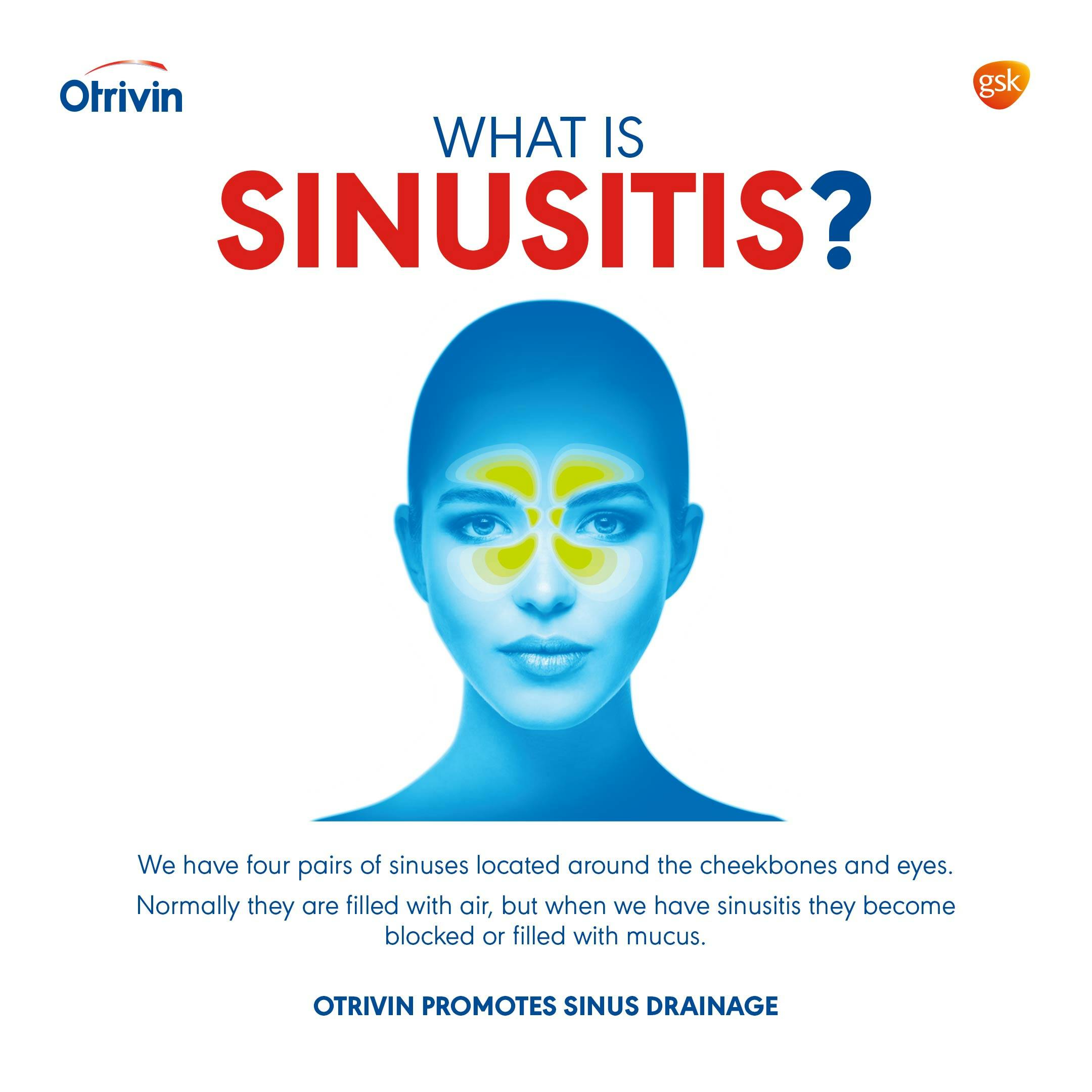 1 Sinusitis. Patient.co.uk Professional Reference. Avaliable from https://patient.info/doctor/sinusitis-pro (accessed 16 July 2018)
2 Global Labeling. 2013. Otrivin. Regular (F.2), Moisturising (F.5), Preservative-Free (F.3), Menthol (F.4), Menthol Preservative-Free (F.6) CDS.
3 Health Care Guideline Diagnosis and Treatment of Respiratory Illness in Children and Adults. ICSI. Available from https://www.icsi.org/_asset/pwyrky/RespIllness.pdf (accessed 16 July 2018)