Nasal drops may be the answer to treat your nasal congestion

.
A blocked nose can really get you down. Nasal congestion can be caused by several things, like having a cold, sinusitis or hay fever. Whatever the cause, your first resort might be to reach for an over the counter nasal decongestant solution.
There are different types of nasal sprays. Some contain medications to target the biological processes going on in your nose or sinus, and some use natural ingredients like sea water to gently clear your blocked nose.
So, if you're looking for medicated or non-medicated nasal drops for sinus problems, allergic rhinitis or congestion, we have all the information you need!

When the mucuous membranes in the nose get inflamed, they swell. As a result, they narrow the nasal passages and cause your nose to become 'blocked'. This is called congestion. Nasal congestion hinders breathing, leads to mucus buildup, disturbs sleep and causes snoring. In short, a blocked nose can make life a struggle.1,2
There are many common causes of nasal congestion, including:1,2
Upper respiratory viral infections (common cold or flu)
Allergic rhinitis (hay fever)
Sinus problems
Of these, the cold is one of the most common causes, affecting adults around two to four times per year, and young children around six times per year. Nasal congestion is the most common symptom among common cold sufferers.1,2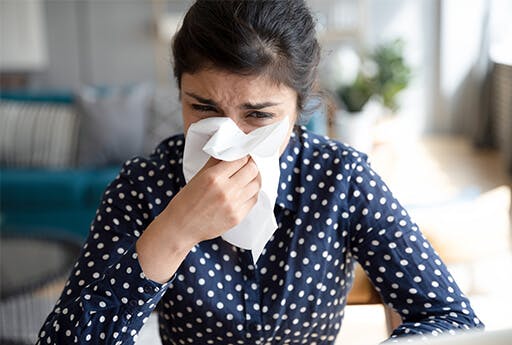 What are decongestant nasal drops

?
Decongestant nasal drops are medicines that you put into your nose to reduce nasal congestion. Nasal drops are taken differently from nasal sprays. Ask your pharmacist if you have any queries on how to use them.3
Please make sure you read the instruction leaflet that comes with your medicine carefully and follow the manufacturer's instructions.

Unblock your nose with Otrivin nasal drops

.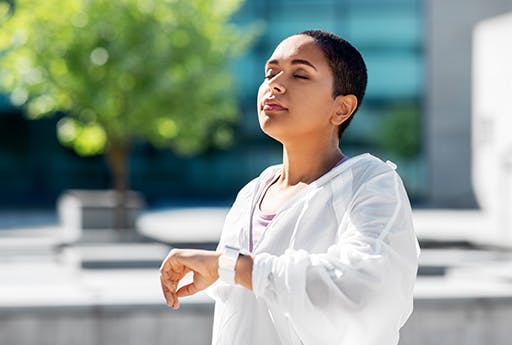 Applying 2 - 3 Otrivin nasal drops in each nostril starts relieving a blocked nose within two minutes in each nostril. Otrivin provides fast and effective relief from the nasal congestion due to a cold, sinus problems or allergic rhinitis.*
Otrivin medicated nasal drops contain a well-known and commonly used decongestant called xylometazoline, which is medically approved for the symptomatic relief of nasal congestion due to common cold and allergic rhinitis.1,2*
Xylometazoline causes constriction of nasal blood vessels, thus reducing swelling. This in turn reduces the resistance of your nasal airways to airflow, helping people to feel less congested. Otrivin nasal drops have been used by several million people over decades, suggesting it is an effective nasal decongestant.1,2
Consider your options to unblock your nose

.
Otrivin comes in a wide range of products, from non medicated to medicated. For a solution containing natural ingredients to clear your nose, try the Otrivin Breathe Clean Range. If you want to target the nasal congestion quickly, use our medicated range which includes Otrivin Adult, Otrivin Menthol & Otrivin Paed Metered Dose Nasal Sprays, as well as Otrivin Adult & Otrivin Paed Nasal Drops.

Otrivin Menthol Metered Dose Spray

Otrivin Menthol Metered Dose Spray is a fast-acting decongestant nasal spray an odour of menthol and eucalyptol, that starts relieving nasal congestion within two minutes and lasts for up to 10 hours.

Otrivin Menthol Metered Dose Spray is a fast-acting decongestant nasal spray that relieves nasal congestion within two minutes and lasts for up to 10 hours.
References:
Eccles R, Eriksson M, Garreffa S, et al. The nasal decongestant effect of xylometazoline in the common cold. Am J Rhinol. 2008;22:491-496

Eccles R, Martenssen K, Chen S. Effects of intranasal xylometazoline, alone or in combination with ipratropium, in patients with common cold. Curr Med Res Opin. 2010;26:889–899

Patient. How to use nose drops. Available from: https://patient.info/news-and-features/how-to-use-nose-drops (last accessed March 2020)